Tecnova Achieves Specialization Oracle WebCenter Sites 11g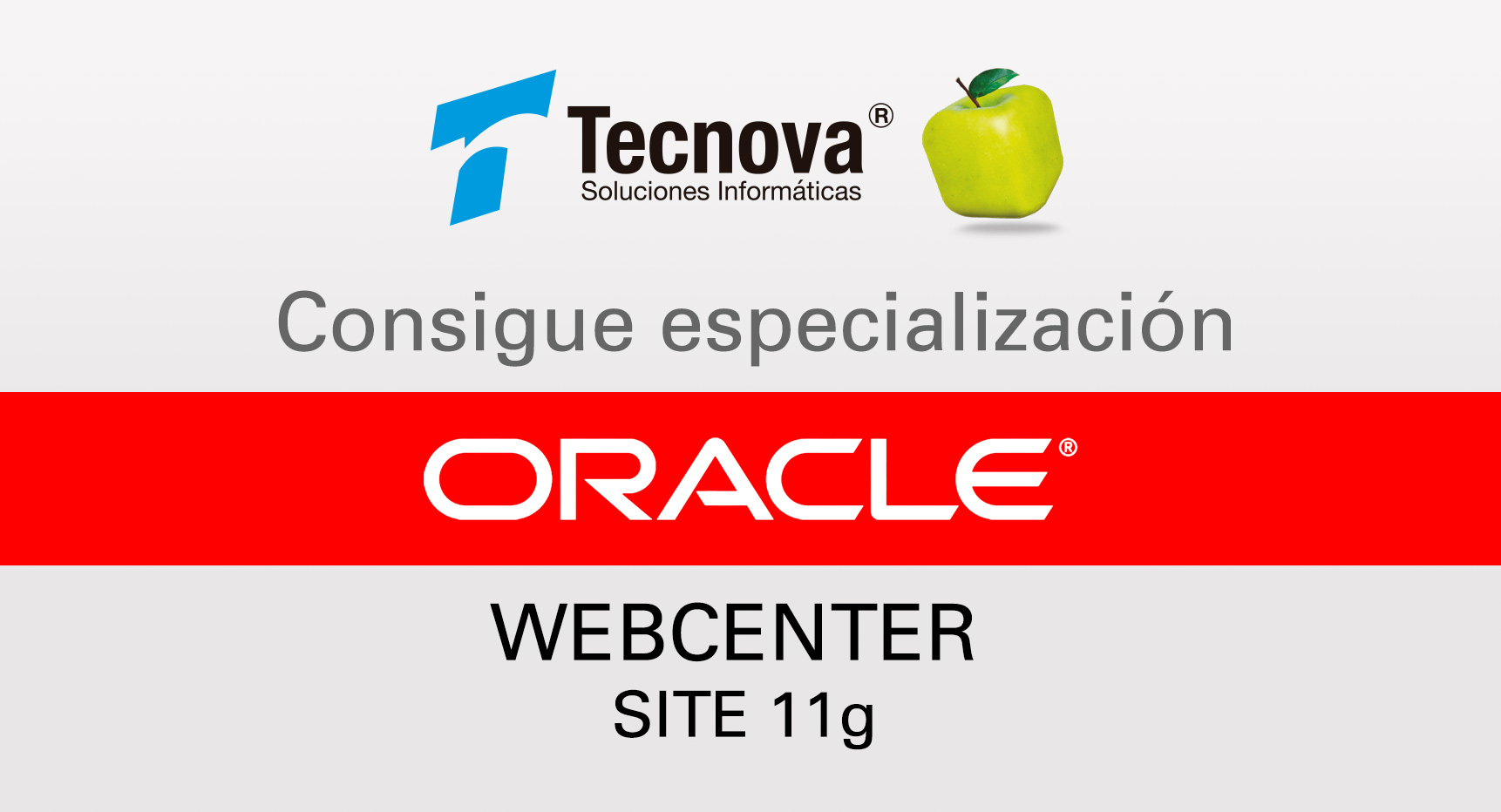 As Gold Partner of Oracle, the IT solutions company Tecnova has just approved its Oracle WebCenter Sites 11g specialization.
This was announced by Álex Lagos, Commercial Manager of Tecnova: "As a specialized partner in Oracle WebCenter Sites our professional teams already have the necessary training and experience to help our clients achieve their goals in everything that implies the improvement of the experience. from their own online customers, using the Oracle web experience management solution, Oracle WebCenter Sites, "the executive said.
In Chile there are only three companies with this specialization; and in Latin America, six. "This is in line with Tecnova's strategy of deepening our specialization in products that are setting trends in Technology, where we had already achieved specialization in SOA Suite 11g, and we are working to achieve specializations in other Oracle products this year of the Middleware area ", said the manager of Tecnova.
Specifically, Oracle WebCenter Sites allows various website users to boost sales and customer loyalty through the easy creation and management of online experiences. Oracle WebCenter Sites, in addition, enables the automated management of large-scale global web implementations, with integrations in other customer experience applications. In short, WebCenter allows you to profile content by type of client and type of device, moderate content, among other actions that enable an optimal user experience. Oracle partners that obtain this specialization differ in the market through their proven experience in that solution , overcoming the challenges they face by implementing a new web experience management solution; achieving benefits and results that meet the expectations of customers; Strengthening the organization in which they operate to offer the kind of digital customer experiences that drive sales and loyalty.
Tecnova is a company dedicated to the development and integration of IT solutions with extensive experience in the telecommunications, electronic government and insurance sectors. Its services are focused on solving the needs of integration of solutions and platforms, development of customized solutions, consultancies, outsourcing of technological services, application support services and systems operation. It is gold partner of Oracle and CMMi DEV 3.