Staff Augmentation Services
Tecnova provides specialized IT staff augmentation services, technically qualified through a demanding internal process which allows us to provide a differentiated, timely and quality service.
Based on a thorough understanding of the client's needs and requirements our team of consultants and experts select the right professionals best suited for the job and provide ongoing support from launch to completion of the contracted engagement, effectively complementing the project team and skill-set.
CONTACT US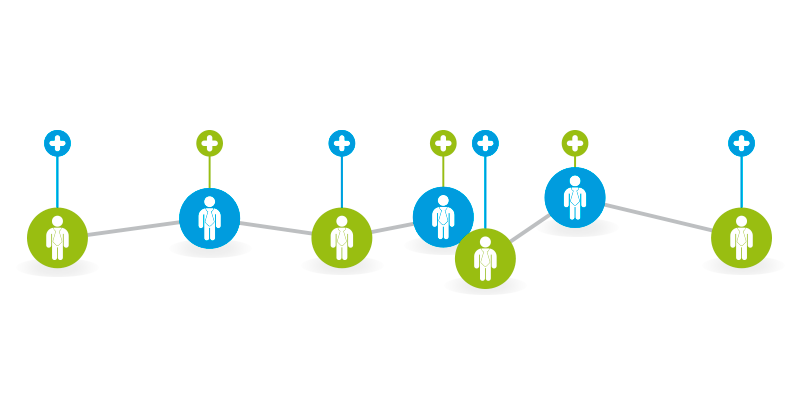 Benefits of Tecnova's Professional Staff Augmentation Services are:
Incorporate specialized IT consultants with different profiles and experience into the client's business.
The client does not assume activities that are not typical of their core business, being able to outsource these in people with the required knowledge.
Flexible modality of personnel hiring, avoiding in this way to incur in the expensive processes of selection of personnel.
Tecnova consultants can complement and increase the experience of the staff within the organization in the specific tool that is being developed or used.
The contracts extend according to the duration of the project. If this is extended, the client should only give notice according to established SLAs.
Coverage
of possible absences
due to sick leave.
Process Survey
Through the identification, diagramming and description of different activities and tasks performed by a specific process. The service is delivered with the support of specific tools.
Survey and Improvement of Development and Quality Processes
Through the identification of the way of work of the client and adapting processes of the industry to obtain an improvement on the form of work.
Software Architecture and Integration
Through the definition or validation of the technical design of a solution, with professionals specialized in Architecture and Systems Development.
Specification of requirements
In order to agree with the Client the key aspects in the definition of a certain subject, in a common language, and agreeing on scope and restrictions of the project. This service is supported by some of the CMMi process areas institutionalized in Tecnova.
Configuration and Installation of Systems
On certain specific platforms, the services
of installation, configuration, adaptation and
system integration are offered, assigning roles
of expert consultants in the products.