Tecnova acquires América Veintiuno strengthening its position in the information technology market.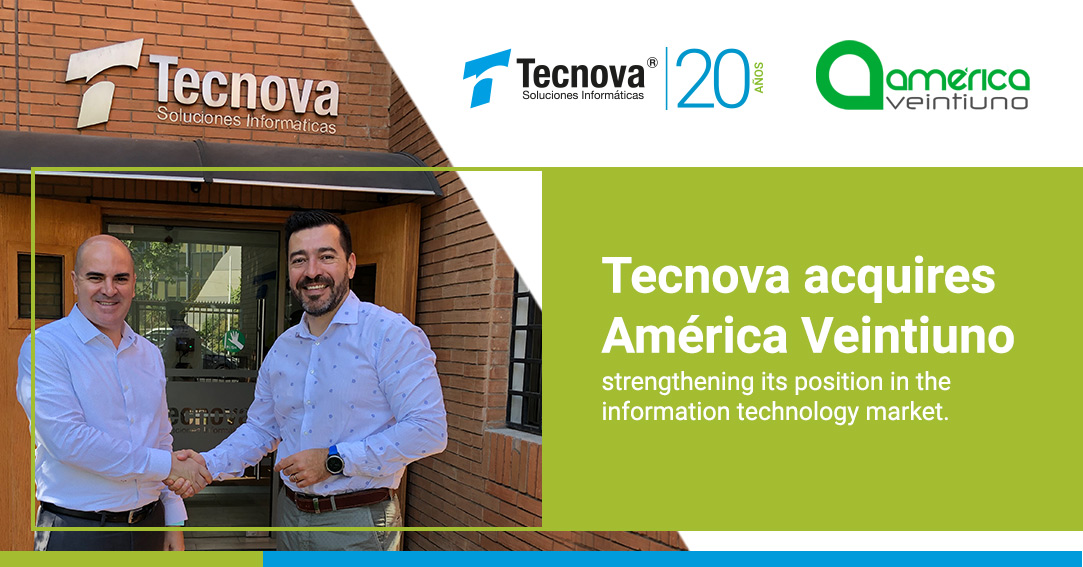 The Tecnova group of companies celebrated the purchase agreement of the company América Veintiuno, a company with 27 years of experience, recognized for its software quality services.
This acquisition strengthens Tecnova's information technology market position, making it a more competitive company in a dynamic and evolving environment, incorporating, in addition, an important client portfolio that will expand its business opportunities and optimize the operation of both companies. For Marcelo Malluzzo, Commercial & Marketing Manager of América Veintiuno, this acquisition "is a great opportunity to be able to deliver a greater offering of services to our customers and position ourselves as a more global supplier. And on the employee side of America Veintiuno, be part of a company that places special emphasis and concern on the well-being of its people.
"We are proud to incorporate America XXI; it is a company with excellent prestige in the market and with a vast track record in Quality Services. We believe that this acquisition speaks about our commitment to deliver more and better IT services to our customers," emphasizes Alex Lagos, CEO of Tecnova.
Tecnova and América Veintiuno will work closely with their customers, partners and collaborators to achieve a simple and transparent integration process.
The combination of the experience and recognition of America Veintiuno in QA's services, together with the orientation and special attention for the needs of Tecnova customers, will enhance the positioning as a strategic ally to companies that require advice and services in these areas.