New Recognition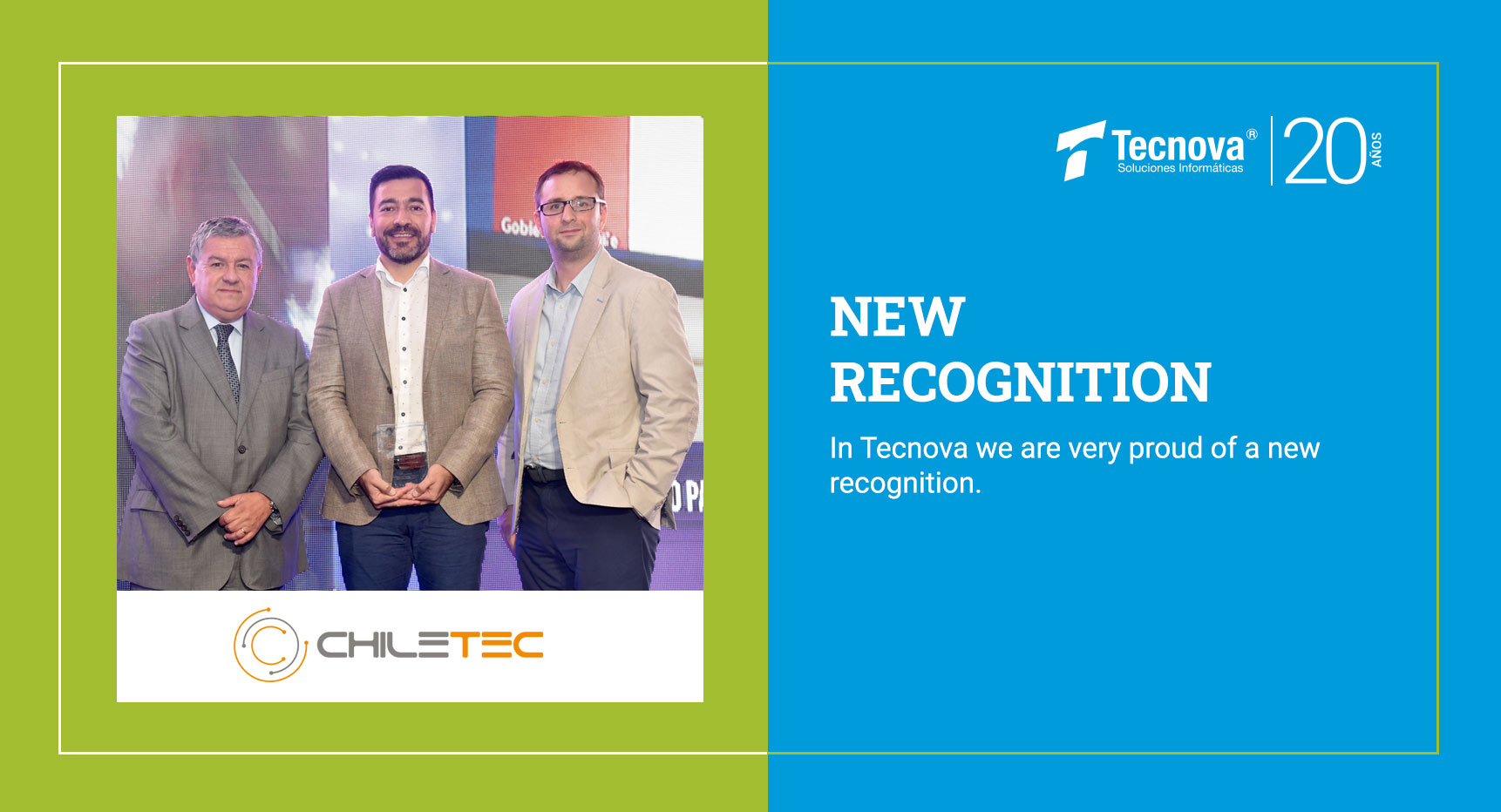 At Tecnova we are very proud of a new recognition, this year we were selected by @Chiletec (Asociación de Empresas chilenas de Tecnología / Association of Chilean Technology Companies), as one of the winners in the category "Proyecto Innovación E Impacto / Innovation Project and Impact", due to the implementation of the PAE (Procedimiento Administrativo Electrónico / Electronic Administrative Procedure) carried out with the @Superintndencia de Seguro Social / @Superintendence of Social Security, SUSESO.
The award took place at the Annual Dinner of Chiletec, where we were honored to have the presence of the Superintendent of SUSESO, Mr. Claudio Reyes, who accompanied our general manager, @Alex Lagos to receive this important award.
The PAE (Electronic Administrative Procedure) project of the SUSESO (Superintendency of Social Security), was developed by our Development team with the purpose of improving the quality of care and response to the community that comes to this institution as a last instance of processing its unpaid medical licenses, which has a high social impact on citizens and a major cultural change for officials and users.
Congratulations to the Tecnova team in charge of this project!