Tecnova reaches Partner Gold level in ISTQB certification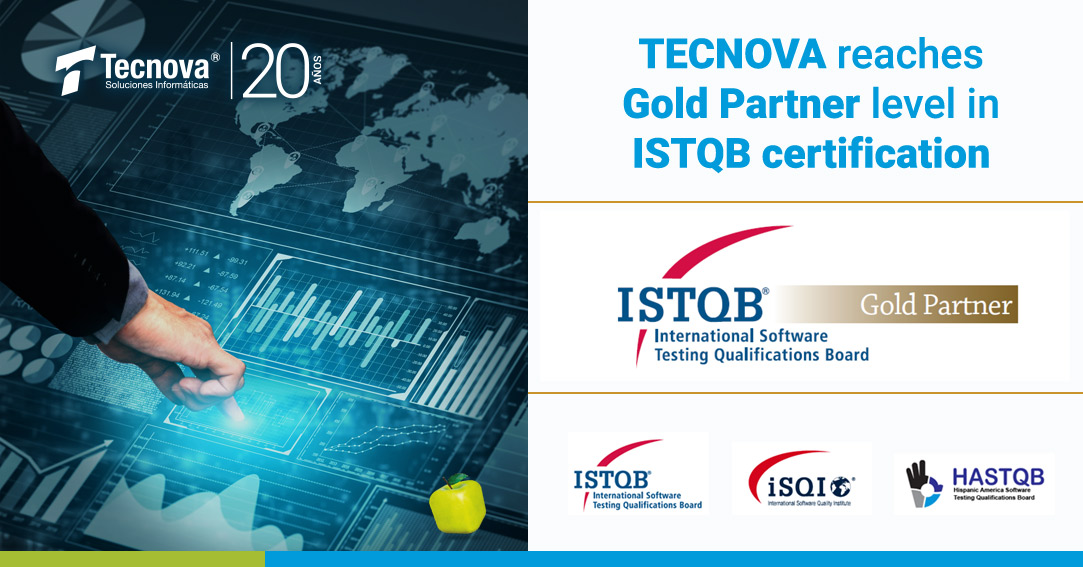 At Tecnova we are proud to inform you of our ISTQB Gold Partner Level Certification, delivered by ISTQB, iSQI and HASTQB International Institutions. This certification further endorses the QA Services area, delivering excellent quality solutions to our current and potential customers. Until now we have been in the Silver Partner classification, and with this new Gold Partner level, we can be certain that we are doing constant and 100% goal-oriented work to be leaders in the QA Services market.
The ISTQB Partner Program recognizes worldwide organizations that have supported the professional development of their software testing staff through such certification. The Program includes different partner levels according to the number of ISTQB certificates held by its partners.
With this recognition in Tecnova we guarantee the quality of our services and total satisfaction of our customers.
We congratulate our QA team on this new recognition resulting from their effort, thorough and teamwork.