Tecnova achieves 4 new Oracle certifications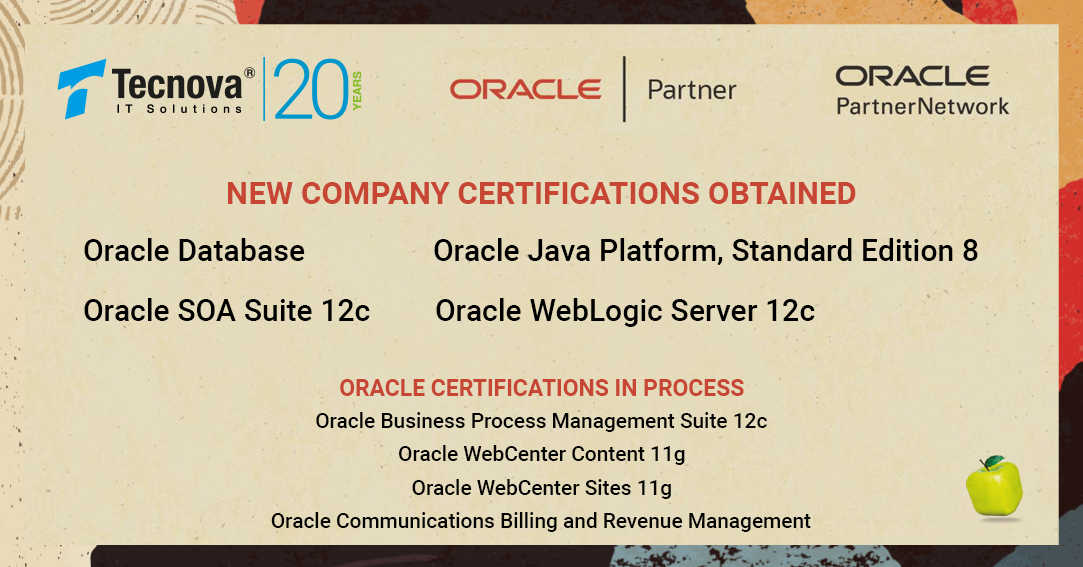 TECNOVA achieves 4 new certifications as an expert in Services on Oracle platforms:
Java Platform, Standard Edition 8
Oracle Database
Oracle SOA Suite 12c
Oracle WebLogic Server 12c
These certifications are achieved by having at least two implementers who have approved the respective test for each platform. However, this is not enough because Oracle requires proof of experience in real projects and services with clients in the last 18 months. In the case of Database, it requires 5 experiences with clients, in the case of the rest of the platforms, only 2.
For TECNOVA, the certifications are a recognition of the work carried out by its clients, during its 20 years of existence, for the same reason it hopes that at the end of this year it will obtain another 4 new certifications in:
Oracle Business Process Management Suite 12c
Oracle WebCenter Content 11g
Oracle WebCenter Sites 11g
Oracle Communications Billing and Revenue Management