Tecnova obtains new Oracle certification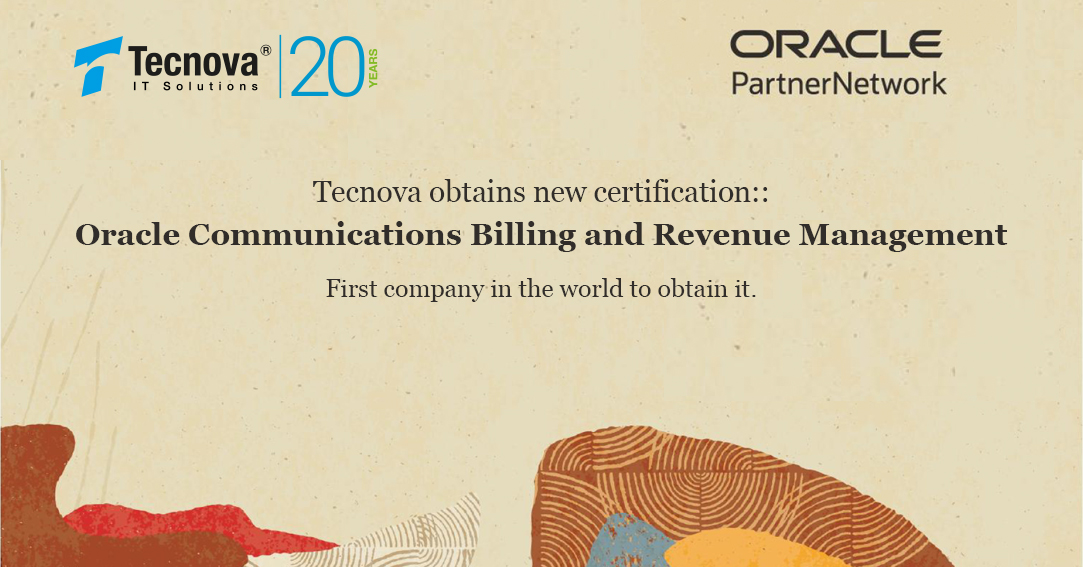 Tecnova achieves certification as an expert in Oracle Communications Billing and Revenue Management (BRM), an Oracle product designed for real-time revenue management for communications and media service providers.
Achieving this distinction represents a great achievement for Tecnova, since it is currently the only company in the world to have this certification.
To achieve this certification, each professional had to pass 5 technical tests, in addition to submitting customer recommendations about our services in this product.
Tecnova has a history of more than 15 years with Oracle BRM, carrying out customization, development, integration, operation, support and QA of this product in important Telecommunications companies in Latin America.
See our credentials at Oracle: https://tinyurl.com/yya9sctf