Why automate QA processes?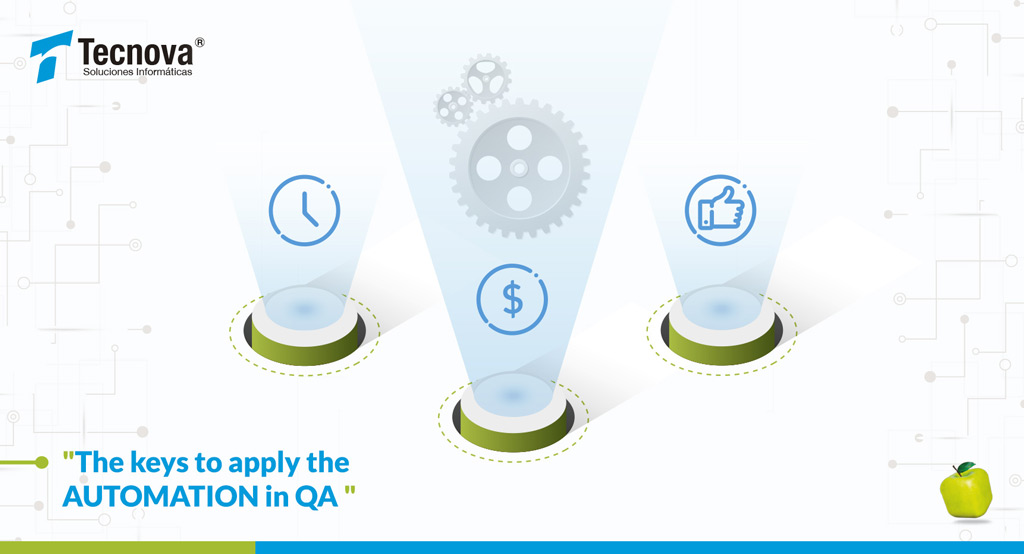 Have you seen how we are more often served by chatbots every day? well, we also count the automatic writing on Gmail emails, or our new series recommendations when we're on Netflix. All these facilities are made based on process automation. And for our continued selections in those applications, based on repetition.
According to the Software Testing Material site, automation is defined as the replacement of repetitive tasks with minimal human assistance, to reduce human efforts. "If a person has to repeat a job more than once, instead of doing the same process over and over again, we create a small software or a bot that does the work to reduce human efforts," the site says.
In 2018, Deloitte, the prestigious consultancy firm, conducted the third global survey of robotic process automation (RPA). 53% of respondents in the study say they have already begun their journey into RPA. In addition, "the recovery of investment in RPA occurs in 12 months," says the consultancy.
Why automate and what benefits does it have?
The main reason for automating is time, a crucial factor demanded by customers to software companies.
The goal is to reduce deployment times, so automation speeds up the necessary time for the product to be tested. If companies automate the most common activities that don't require human intelligence, they can spend more time on critical testing and boosting quality, leaving basic activities to automated testing.
Considering this situation, the benefits that are obtained, according to QaLaboratory, are as follows:
Reliability: Eliminates human error, accurately and continuously executing the same operations each time tests are run.
Rapidity: Being an automatic test, they usually run significantly faster than a human tester.
Repetition: how the product reacts to repeated executions under the same operations can be tested, reducing the likelihood of software failure.
How to apply them to QA processes?
The University of Pittsburgh's Director of Quality Control (QA), Robert Morris, told Rolustech that in QA processes three key aspects must be considered: time, cost and quality. "One must ensure that software is tested quickly, thoroughly and, of course, competently in order to get the best results.
Considering these factors, how can the concept of automation be applied to QA? Here are some good practices from Chelsey Lang's DZone technology website:
Work testing: According to the article, it emphasizes that "automation will not replace manual testing". He adds that "automation will save a lot of time and money, but only when done correctly, and that means manual testers and engineers must work together to devise the right processes, test data, previous requirements and more.
Automate the correct tests: The author of the article explains that the quality manual evaluators bring different skills to the automation of tests. She states that QA testing must be automated, "when errors occur in manual tests, which has nothing to do with the skill of its testers.
Try early and frequently: In the article, she states that "the sooner you apply the test, the more you can try; the more errors you find, the longer the Quality Control team will have to find solutions. It's simple!" Moreover, "frequent testing means that feedback will go back and forth between the test and development teams on a regular basis.
Review automated tests: The author states that "it is a good idea to perform peer review tests, as well as to schedule regular checks to keep tests up to date, particularly after any major changes or upgrades.
Test with the right tools: The article states that you should work "with a test tool that meets the requirements of your QA team". Besides, the author suggests that "a tool that integrates with the rest of the tools used in your organization should be preferred, boosting a common mindset and language across the enterprise.
To do so, the application of QA Services of companies such as Tecnova, which integrates services in QA such as testing, consulting, automation, performance, auditing, CM. Having allies like Inflecta, that step by step applies each of the good QA services good practices.