The new profile of IT professionals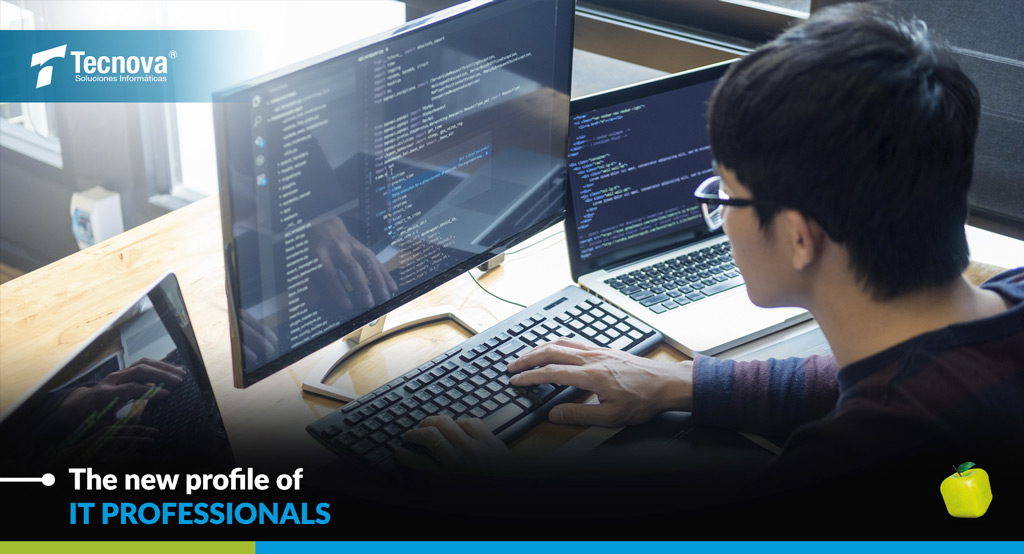 2019 has been the year of IT professionals in new work profiles. According to Spiceworks , "almost one in three organizations in the world plans to increase its IT staff in 2019." When looking at the profile that employers are looking for, 47% are looking for professionals with EXPERIENCE in IT Security/Cybersecurity, 35% in hardware infrastructure, 34% in End-user Hardware, 32% in Networking Solutions and 27% in Software Development.
In the case of Chile, according to the Recruitment page Michael Page, there is "a 30% increase in the demand of these professionals". There are two reasons for this: digital transformation and cases of "mass hacking" that have put service companies, such as banks, insurance and retail, on alert.
This new context has increased business investment. According to the International Data Corporation (IDC), collected by Trendtic, it is expected that by the end of 2020, 6 out of every 10 dollars spent on Information Technologies (IT) will be on Cloud, Big Data & Analytics, Social, Mobility, IoT, Artificial Intelligence, Robotics, 3D and AR/VR printing.
Given this investment, what is expected to be found in the new IT professional profile? In Tecnova, the Commercial Assistant Manager, Renato González, gives us some clues.
Demands and challenges to IT professionals
Digital transformation goes from strength to strength. For Renato González, the sum between technology development and database analysis has "challenged us to live in an agile, disruptive and exponential world." From that position, the commercial assistant manager points out that value must not only be added to processes, "but also respond, with a dizzying dynamic focused on the journey of our customers and minimize any friction in their experience".
There, he declares, it is "where our challenge as an IT professional, new demands and skills is born and focused".
According to DNA Human Capital, hybrid profiles are searched for in the IT professionals that companies demand. It's not about finding the best technician, but someone who has a strategic vision of the business and sees opportunities through technology. "We are talking about profiles focused on innovation, with a macro/strategic view of the business and capable of driving cultural change within the organization," he told Diario Financiero.
What skills and competencies should the new profile of IT professionals have?
For Michael Page there are 2 types of skills: the so-called "soft" of IT professionals, such as creativity, proactivity, innovation, autonomy and also technical skills, depending on the areas of specialization. In the case of cybersecurity, for example, "those profiles with experience in NIST-based Frameworks are highly appreciated".
Both DNA Human Capital and Michael Page, claim that companies require professionals with knowledge and expertise in: Artificial Intelligence, Software Intelligence, IoT, Cloud, Conversational Platforms, Big Data Analytics, Reality Combined, Blockchain, BBDD Administrators, Chief Data Officers (CDO) and everything related to CARTA (Continuous Adaptive Risk and Trust).
In line with this, for the Commercial Assistant Manager of Tecnova, "new demands and skills are focused on developing the ability to solve critical and creative activities in an uncertain, complex and competitive world". Therefore, Renato González's position is that IT professional trainers cannot be developed separately "but on the basis of the need for future professionals with cross skills and competencies".
In his view, one sign that the industry is targeting that change is the development of agile competencies, Full Stack and user experience (UX). "Project managers migrated to Scrum Master, Project Managers gave way to Product Owners, developers to Front and Back End engineers. All of them with the ability to put the tastes and preferences of customers in the center," Gonzalez said.