Tecnova makes computer donation to Corporación Amor y Esperanza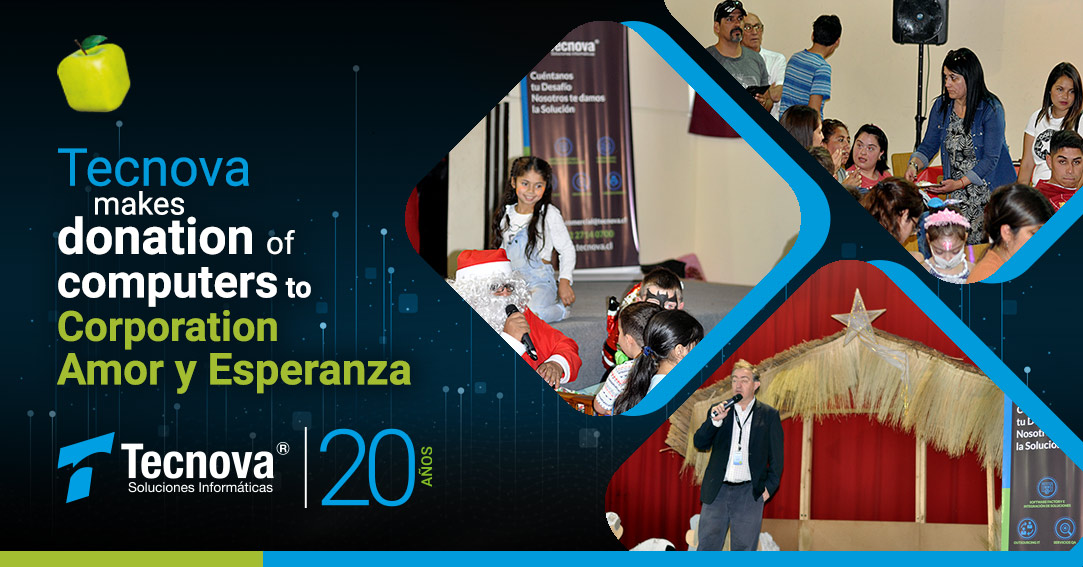 Within the New Year festivities context, the Corporación Amor y Esperanza, which helps children with cancer, received from our company the donation of 8 operational and complete equipment (CPU, Monitor, Mouse, Keyboard) for the use of children and their families. The award ceremony was attended by some of our collaborators, where they shared with the families the arrival of Viejito Pascuero, on a Christmas ahead for the children members of this Corporation.
Alex Lagos, General Manager of Tecnova, regarding this donation, states that "we believe that we can generate a positive impact with these initiatives, our employees are eager to generate other instances of help, such as this donation". On the same topic, Renato Holvoet, Head of DO of Tecnova, complements by saying that "it is an excellent opportunity for the boys belonging to the foundation and their families, to have technological resources that allow them to carry out medical procedures online and make better use of time, as well as be able to count on a resource that provides them with entertainment and education, among others".
For Alex Lagos, "today more than ever, it is an imperative need to generate a positive impact on society, we see our employees motivated to seek various initiatives: environmental, volunteering for classes in low-income schools, among other activities. At Tecnova, we are committed to helping institutions, corporations, foundations and/or people waiting for support in various ways," concludes the executive.