Software development and applications: invest in quality and differentiation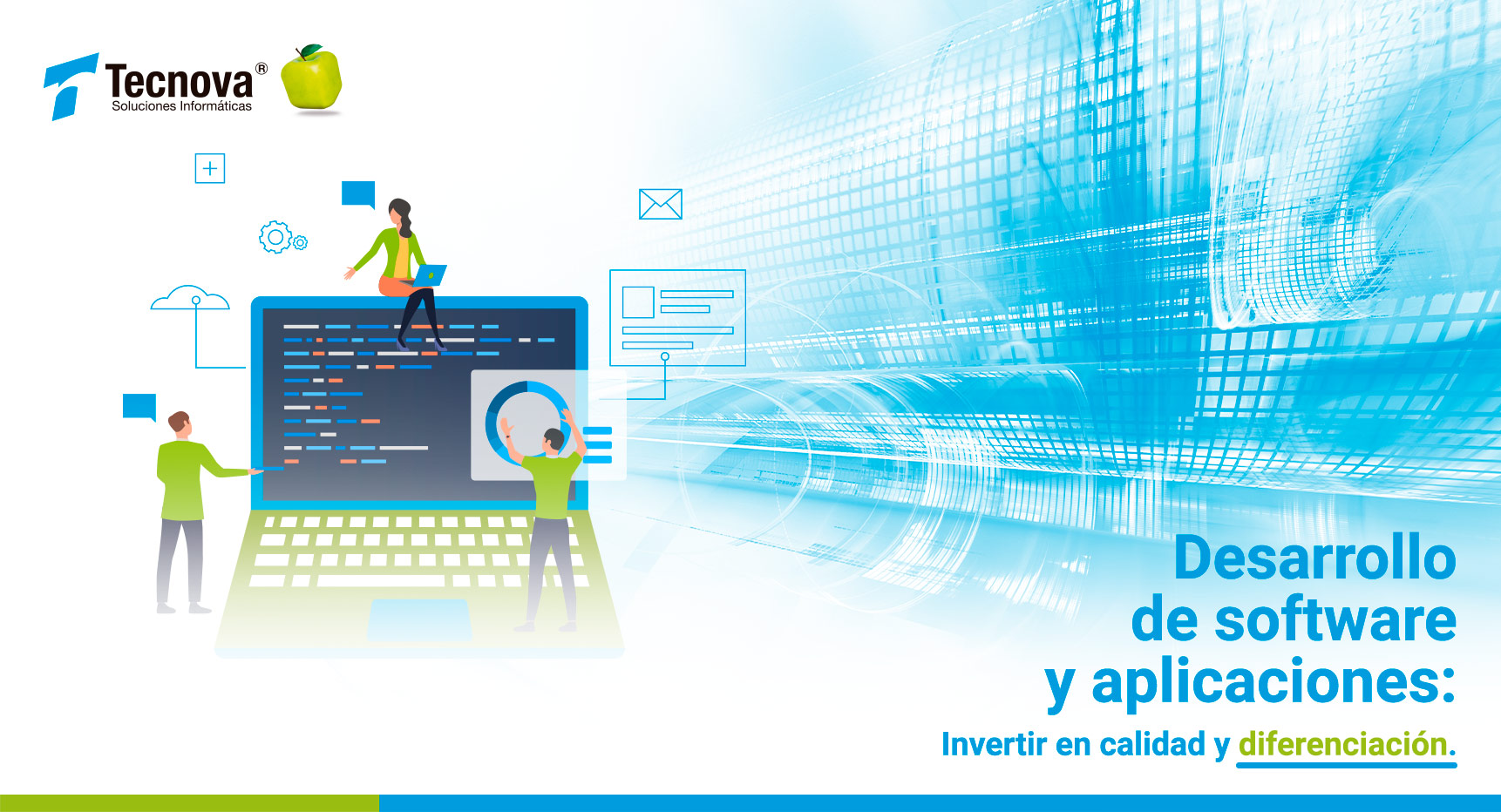 Has it ever happened to you that you are still paying for your new phone when the market is announcing a new version with better performance and new functionalities? Nobody wants to stay behind! and much less the companies, whose competitiveness depends directly on their quality of service and other qualities that favor their differentiation, as is the case of state-of-the-art technology.
Softwares, mobile applications and communication systems have become so relevant in their relationship with operational continuity and computer security that they are an important part of the annual investment budgets of companies of all sizes and in various industries. We have proven it empirically in Tecnova, because even long-standing clients look for permanent and reliable support that puts them in the center.
Innovation – which is the engine of any business – goes beyond delivering a good product or service. It is about solving problems with a holistic view in 360 °. This is what we do at Tecnova, where our specialists address the challenges of each client with agile methodologies that facilitate joint work, for the development of software and applications at the height of digital transformation.
To achieve the quality and differentiation that customers seek, the work of IT professionals must necessarily combine knowledge, experience, certification and methodology with soft skills that are essential for the comprehensive understanding of each project.
Investing in technology will always be an investment, but doing it with people who specialize in deep knowledge of each business, each process and evaluate each impact on the end user, is to ensure your investment. At Tecnova, we have flexible IT solutions and services, adjusting to your needs, accompanying you in the journey of creation of your technological solution, through our Software Factory service and Integration of Solutions and ensuring the quality of them through our Services QA, as well as the operation and continuity of the solution.
CONTACT US HERE