Agile methodologies for State Digitalization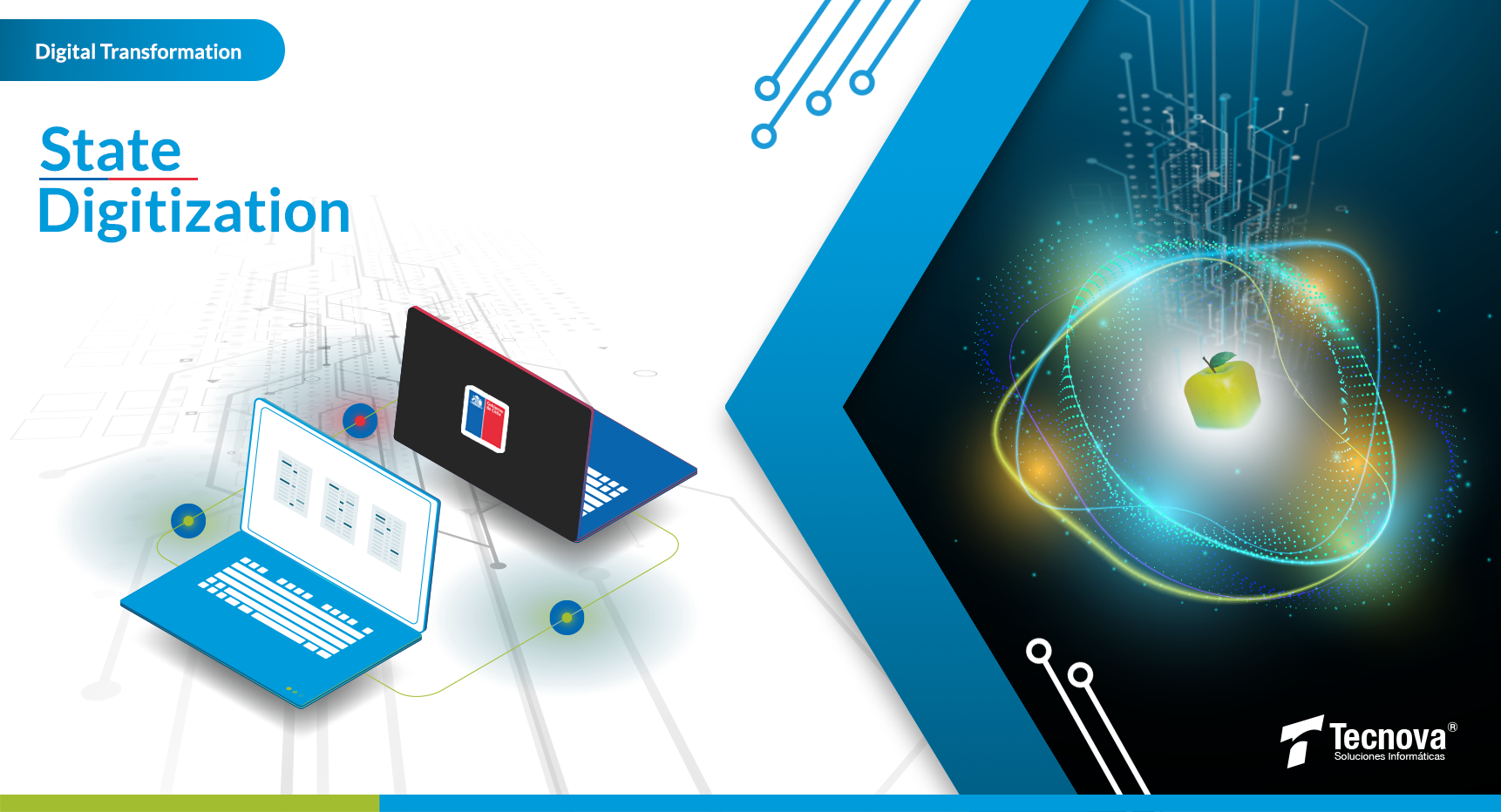 At Tecnova we have been working side by side with the State of Chile for almost 20 years, collaborating in its modernization with best practices for the development and management of important projects. This way, our digital transformation specialists advise, research and design projects to achieve the best results, which meet state standards and regulations, considering citizens the center of our work, which is carried out in conjunction with the key users of the different agencies, with which we have worked.
In the Superintendence of Electricity and Fuels (SEC), for an instance, we managed to digitize the auditing process that was done manually. Our experience at Software Factory allowed us to work, as a team, the entire auditing process required for the energy regulated sector. This way, the audited companies were able to have a digital tool to send information frequently requested by SEC, so that it was able to set fees, fines and, of course, enforce services at optimum levels of quality.
Today, we are proud to remember how this information, that was previously sent on flat files with different information structures, and recorded on CDs, has become part of a JAVA model, even when the use of this specialized language was not massive in the early 2000s. Since our inception, our dedication to working with the State has led us to understand their processes and improve them, pursuing quality solutions that positively impact the lives of users and citizens.
With Corfo, we have worked supporting electronic formalities, as well as in the Agricultural and Livestock Service (SAG). We have developed systems for people to make their statements online. In addition, our specialists have been part of the continuous improvement of the real estate control process and have played a key role in the migration scenario that Chile faces alongside the Internal affair Ministry. Today, visas are delivered more expeditiously and, at Tecnova, we are happy to help make the lives of people and the work of those who work in state agencies easier.
Another of our flagship projects with the State has been the recently completed Superintendence of Social Security (SUSESO), in the context of its "Institutional Modernization Plan", aimed at the overall improvement of the attention to citizens. It sought ,to lower attention times and strengthen quality in the delivery of information. To achieve these objectives, a System for Electronic Administrative Procedure was implemented, aimed at receiving, serving, evaluating and resolving claims to SUSESO for the rejection of medical licenses.
As one of the main suppliers of the State, we have also been part of relevant projects in the Directory of Budgets, DIPRES, where the budget of the nation is defined, which has resulted in a permanent accompaniment to the State in its vision of Digitization.
In both the public and private spheres, Tecnova can proudly say that we are part of the digital transformation and that each of us is able to put citizens, as well as users from any enterprise, , which seeks to climb the marvelous trend of digitalization with an agile, multidisciplinary, integral and committed look, at the center of our work.
Learn more about Tecnova's work in state digitalization and how it can be applied to all types of companies.
CONTACT US HERE