How to make operational continuity profitable on a day-to-day basis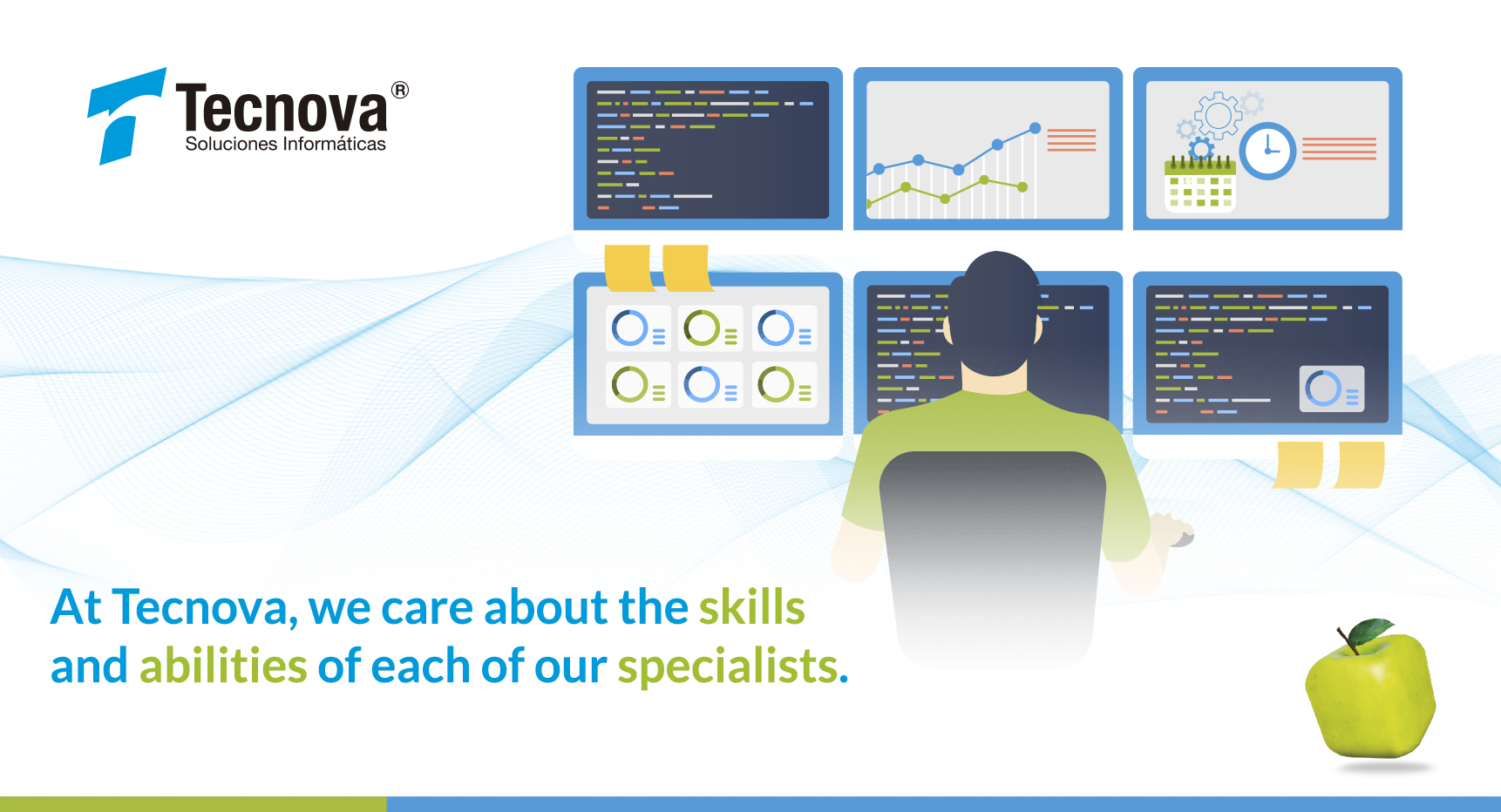 The digital infrastructure is responsible for keeping the entire operation of a company standing. In this sense, risk management and contingencies must be the responsibility of specialists who know your business, who have a complete understanding of your platforms and who are able to maintain the operation of computer systems in case of any eventuality.
Since there is not a unique procedure for operational continuity, the experience, agility and quality offered by the IT service provider are the three minimum elements which allow you to ensure that your systems live up to what your business requires.
At Tecnova, we care about the skills and abilities of each of our specialists. In this way, our clients can quietly dedicate themselves to their business, while we operate their platforms.
Operational continuity is a day to day operation, but it must have added value. Therefore, we take care of the quality of our service so that the client is clear that it is profiting its investment in platforms, equipment and human talent. Minimize failures and generate operational continuity plans go hand in hand.
To address contingencies, IT specialists should ideally create test scenarios and develop disaster recovery plans. Customers are loyal until you fail them, which is why in today's digital world it is essential to have a reliable IT provider that can ensure key operational continuity in the operation of your business.
What to look for when choosing your right hand in this area? Make sure that your supplier has a team trained in high standardization of processes, that walks with you and accompanies you from the beginning with commitment, empathy and care, so that your investment not only ensures operational continuity to your business, but also so that it is profitable.
CONTACT US HERE