What are progressive web applications or PWA: A short guide to understanding them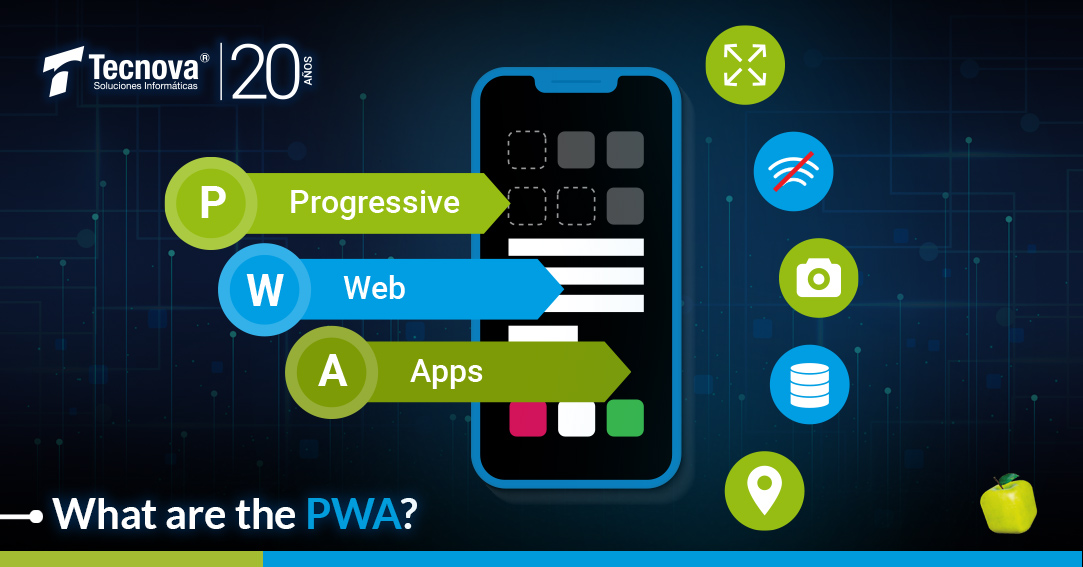 We practically use them every day. When window shopping a phone case, on AliExpress or laughing with a meme on Twitter. If you have used both platforms, you will notice that they work excellently on both, the website and the smartphone… why will it be? The answer is that both Twitter and AliExpress are PWA.
But what do we mean when we talk about PWA? In English it stands for Progressive Web Apps. In Spanish, we translate it as Progressive Web Applications.
According to Simicart, the abbreviation was introduced by Google in 2015. According to the search company's Developer Advocate, Peter Lage, the progressive part refers to the fact that "as the user progressively develops a relationship with the application, over time it becomes more and more powerful".
In short, PWAs give a website the possibility to have the characteristics of an application, bringing the advantages of both worlds together in a software product. For Mozilla, PWAs "use modern web API along with a traditional progressive improvement strategy to build cross-platform web applications."
How does a PWA work?
For engineer Deepu S. Nath, PWAs are the solution to "eliminate friction and make it easier for users to get what they want." That is, a fast-loading website, which can be usable on the desktop, but also on the phone.
All recognition for this smooth experience should be awarded to the Service Worker (a script that the browser runs in the background separately from the website), which is "the backbone of each PWA," says the engineer.
Service Workers enable caching, updating background content, push notifications, and making the app work offline. This means that, after the first visit to a website, the site and application will be reliable and fast even on faulty networks.
Why make a PWA: 6 advantages that go to your business ROI
Native experience
Although a PWA runs on web technologies (HTML, CSS, JavaScript) as a regular web application, it provides a user experience like that of a native mobile app. You can use most of your device's native features, including push notifications.
Ease of access
Unlike other mobile applications, PWAs do not require a longer download time and make memory space available to install the apps. PWAs can be shared and installed via a link and reduces the number of steps to install the application. In addition, these apps are easily recognized with an app icon on the user's home screen.
Faster services
PWAs can cache data. They can offer the user texts, images and other web content, even before the page is fully loaded. This reduces end-user wait time and helps brands improve user engagement and retention rate.
Automatic app update
Another point in favor of PWAs is that these applications update themselves. They do not require end users to go to the app store or other platforms to download the update. Web application developers can automatically submit the update.
Discoverable
PWAs reside in web browsers. This means more possibilities to optimize them according to search engine optimization criteria (SEO) and improve Google rankings as in the case of websites and other web applications.
Lower development cost
PWAs can be installed on the user's device as a native app without requiring an app to be downloaded. This makes it much more cost-effective than native mobile apps, offering the same capabilities.
According to research collected by Web Site Plus, 87% of the digital market experience is based on these web applications. "And since PWAs are the best version of web applications, investing in PWA development is a cost-effective decision," the site says.
Several renowned brands such as Uber, Instagram, Pinterest, Trivago, Starbucks and Twitter have invested in development.
Let's go back to our examples from the beginning. In the case of Twitter, when using PWA, it saw a significant 65% increase in pages per session and a 20% decrease in the bounce rate. Alibaba (AliExpress parent company) revealed that they had 76% more mobile conversions.
At Tecnova, we support you in all kinds of development, including the design and implementation of PWA applications according to the need of your business.