The top 4 benefits of software development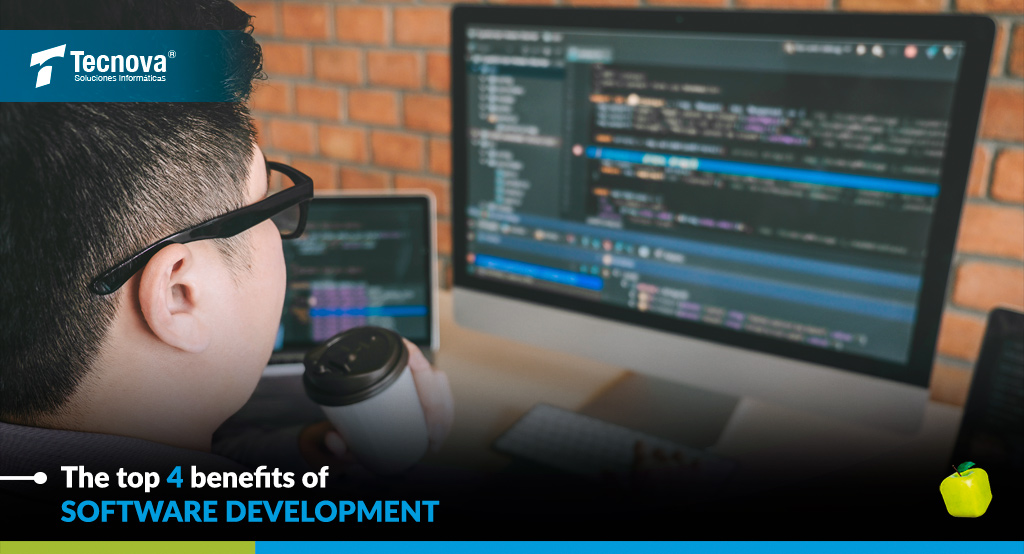 Software development is an essential feature of a company's management. It generally ensures increased productivity and efficiencywith minimal effort once implemented.
According to statistics from the IDC Consultancy Firm, by 2020 35% of large Chilean companies are expected to fall into the category of "digital player". This means that large companies are transforming their IT structure. The above goes lines up with Latin America, where it is expected that by then "40% of the big firms have fully articulated their technology platform strategy".
Some of the IT services, consider software development including web development, software application development, website design, website maintenance, e-commerce, the range of applications is very wide.
In this article we have gathered the main benefits of software development. So, we will understand, when and why do companies, resort to this development," let's review! According to Webdesign.
Optimize your business processes.
Each business has its own model and internal processes. Changing these processes to fit a specific software application or package is not easy, no matter how powerful or efficient it is to develop software under the rigidity of a standard. Therefore, the developed software must align with a specific business model and unique internal processes and procedures.
Custom software development helps optimize these processes instead of replacing them. Using Agile Development Models, helps in that purpose.
It is also pertinent that every company asks: what processes do I want to optimize using some software development ?, Should I replace people ?, does it help me to better cost-benefit?
Helps save on costs: predictable
Depending on the agreed method between project executor and applicant, if one of the goals is to save costs, what does it mean, for example, to customize the software development process? For a great  many experts, it has a high cost for customization. Yes! Designing a custom solution will cost more than purchasing a standard solution.
Custom software development manages business growth. When it adapts to the reality and request of the company, without resorting to standard requirements, it can anticipate possible eventualities and design a customized solution relevant in the long term.
As such, the software ensures the continuity of business processes, saving you the hustle and bustle of constant repairs or updates. When customized or done, side by side with the company, costs and times are optimized.
Offers competitive advantage
Custom software works in a great way to solve your particular business problems and increase efficiency towards the customer. If a software company develops a custom-made solution for a company, it generates added value against its competition.
With technology moving faster, a custom software solution is the only way to catch up. In addition, if  everything is done right, any eventuality or technical improvement can be planned.
It is adaptable with your company's processes.
Business processes are never static, and as market dynamic changes, it becomes necessary to adopt new technologies and processes that keep the contact between the company, employees and their customers updated with the services they offer.
In the case of adaptive software, being in continuous communication and collaboration between software project manager and clients. In Agile processes, for an instance, new technologies and processes can be created to existing software, allowing you to be aware of any changes.
An excellent software solution that supports your business processes makes it possible to achieve your objectives and goals. First of all, when requested in areas as sensitive as Security, or as utilitarian as process streamlining. For all this, you have Tecnova.